ESPN HUB
The ESPN Hub features unprecedented functionality to keep you connected to your favorite sports and teams. With the touch of a tile you'll have access to live scores, breaking news, videos, and social feeds from your favorite ESPN Twitter accounts. Spanning all major sports including football, baseball, soccer, and golf, the Hub will evolve into a unique, customizable mobile sports experience - exclusively on Nokia Lumia phones.
Easy-to-access videos, breaking news, live scores, league standings, and full game coverage and analysis.
Live scores accessible through your home screen "live tile", providing updates without launching the app.
Deep social integration allowing you to follow ESPN's top Twitter accounts and share interesting content with your friends via Twitter and Facebook.
Deep-pinning of your favorite sport sections, providing a shortcut directly from your home screen.
One-click access to full game previews, mobile web gamecast and post-game summaries.
All your favorite sports available at your fingertips: NFL, NBA, Soccer, MLB, NCAA Football, NCAA Basketball, Formula1, Golf, NHL, Cricket and Rugby.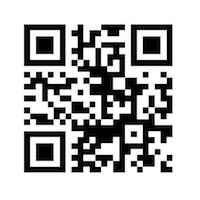 How To Download (only available on Nokia Lumia phones)
1) Scan the QR code
2) Search for "Hub" in the Nokia Collection section of the Windows Marketplace