Living Scared: Derrick Brooks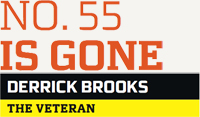 The second that Derrick Brooks exits the Buccaneers' facility, he is transformed into a different guy. After 14 years in the NFL, the linebacker, 35, knows the keys to survival on the field increase his risk off it.
When he was coaching the Bucs, Tony Dungy had a "12 o'clock rule." He'd say, If she hasn't winked at you by 12, she's not gonna at 12:01. He had a list of athletes who got in trouble over the past 20 years or so; most of it happened after midnight.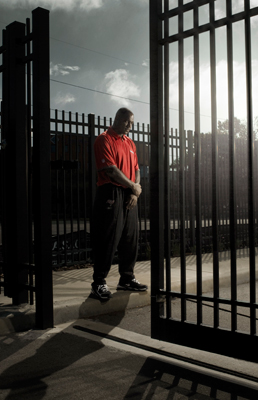 You have to adjust when you leave the facility. No. 55 is gone. Derrick Brooks is who I am. Husband. Father. Human being. You're not this untouchable athletic figure anymore—you are a member of society like anyone else. If guys want to protect themselves, they should start with humility. I would rather be in a humble position looking up than in an arrogant position looking down. I'm safer.
When Sean Taylor was killed, everybody in football thought the same thing: If it happened to him, it could happen to me. If that happened outside sports, you think any of us would be thinking, Hey, that could've been me? But the sad reality is these kinds of crimes go on every day.
My mother passed away last year. Her house was burglarized. Was my mom a target because of me, or was it because they knew there was a vacant home? They broke into the window and took two TV sets but left all the memorabilia untouched. Either those guys were incredibly smart—knowing they'd get recognized trying to sell my stuff—or they just weren't sports fans.
There are people worth way more than athletes. But it's easier for a criminal to know who we are versus the CEO of Bank of America. Sports get more attention than banks. This is reality for us. It's not something to fear but to recognize. We have to remember: Not everyone is crazy about our being so blessed.