An interview with Friday Night Lights author Buzz Bissinger
Twenty years later, the writer reflects
by Jon Gold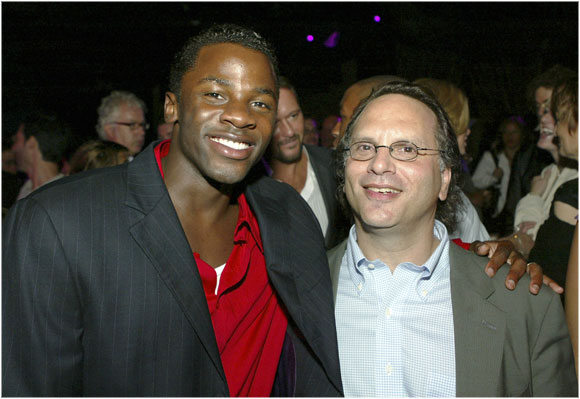 Getty Images
MAG.COM: Twenty years on, how do you feel about Friday Night Lights ?
B.B.: I feel good about the book. I feel that it's stood the test of time. In Odessa, I got a lot of grief when it came out. But some people who thought it was atrocious now say it was a look in the mirror. You get a shot like that once in your life. I was lucky enough to find that perfect story.
Why do you think the book has the following that it does?
Part of the reason it's stood up is because it's a book that people all over the country could identify with. I've had literally thousands of comments like, "That was my high school." Even as recently as this week, someone said, "I knew someone just like Boobie Miles." It became one of those books that millions of people could identify with.
Have you seen a change in Odessa from 1988 to now?
I was back in 2004 for a week, and a week is not a long time, but I did see change. It was a town that was different, a town that was enlightened. I saw a town where football wasn't the only game in town. The football complex is now a football, soccer and softball complex. Back then, soccer and softball were foreign words. The question is, with Mojo coming back, will these changes stand up?
Does it surprise you that you've become such a well-known figure? That there is Buzz Bissinger lore?
It does. It's kind of shocking. I created a phrase that's part of American vernacular—" Friday Night Lights ." It's kind of shocking that the lore of me has grown to what it has. I feel like I'm the nonfiction version of the high school quarterback. It's a very hard act to follow. I'm not going to write another book that will have the impact that Friday Night Lights has had. It sort of haunts me.
Are you happy with the path your career has taken?
Twenty years ago I was passionate. I was young and dumb enough to quit my job at the Philadelphia Inquirer, and the only thing I knew 20 years ago was that I wanted to write that book. I was desperate to do it. I'm very happy with how my career turned out. But like I said, that book has been hard to follow.
Today, young journalists look up to you and the book. Was there a similar author or book that inspired you?
There really wasn't any one book or one story. I admired the books of David Halberstam, based on his reporting. I knew I wanted to make this book more than about football. But I had a great training ground as a journalist. I grew up as a writer in the time of Watergate.
If Friday Night Lights came out today, would it have the same impact?
Probably not. I think there was still a kind of innocence to high school sports that there isn't today. Newspapers write about it more than they ever did. Because of the internet, it probably wouldn't have been so read.
You formed relationships with these players that, in some cases, such as Brian Chavez, still stands up today. Do you your relationships transcend the typical writer-subject relationships?
When you get the kind of access that I had, when you're living in that place, you're going to have unique and different relationships. I'm very close to Brian and to Boobie to this day. It did sort of transcend things. Because it got so big, we were kind of in it together.