July, 30, 2015
Jul 30
10:25
AM ET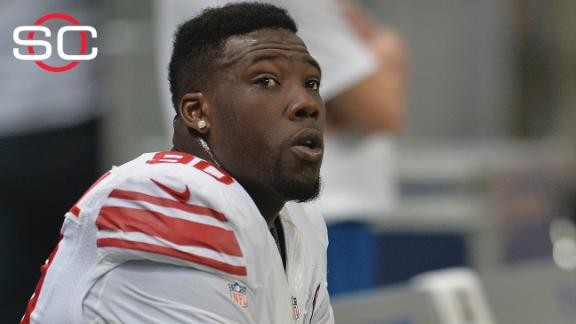 EAST RUTHERFORD, N.J. -- Tom Coughlin is not a patient person by nature. The New York Giants' coach knows this about himself and comes by it honestly. It is to his credit that he has succeeded in a profession rife with inherent challenges to patience.
The Jason Pierre-Paul situation, which Coughlin described using the word "fiasco" in a recent Sports Illustrated interview, is the latest significant challenge to the patience of Coughlin and the Giants' organization. They are frustrated that they haven't been able to see Pierre-Paul or communicate with him as much as they'd like since he lost his right index finger in a July 4 fireworks accident. They would rather Pierre-Paul be with them in training camp, which starts Thursday, than rehabbing on his own at home in Florida. They want to know when they can expect to see him, and they're frustrated that there's no current answer to that question.
But they're out of luck. The Giants have no choice but to be patient with Pierre-Paul and operate on his timetable. Pierre-Paul made a dumb mistake, sure, but the result was a significant personal trauma, and those require time for recovery. Physically, emotionally and mentally, Pierre-Paul needs time before he can think about football again, and the Giants have no choice but to swallow hard and give him that time.
Could they rescind that $14.813 million franchise tender before he signs it? Sure they could. They could wash their hands of Pierre-Paul and move on without him. But what would that solve? At this point, the expectation on both sides is that Pierre-Paul will be able to play again, and very likely early in the 2015 season. If the Giants withdraw the tender, he becomes an unrestricted free agent, free to sign with any team. That's what he wanted in the first place, back in January. The Giants franchised him because they didn't want him to sign elsewhere. And given their remaining options at defensive end, that hasn't changed. Pierre-Paul with nine fingers is still their best defensive player, whenever he shows up. There's no player of consequence they could sign with the cap savings they'd get. So dumping him now wouldn't fix anything. They're already without him indefinitely, but at least the way things currently stand, they can hope to get significantly better on defense with the addition of an impact pass-rusher at some point this summer or fall. Letting Pierre-Paul leave would remove that hope.
As for trying to convince him to come to camp, good luck. Pierre-Paul's relationship with the Giants isn't a great one right now. He has made it clear on more than one occasion that he doesn't believe he received enough appreciation for rushing back from back surgery and playing hurt through the 2013 season. He obviously didn't like being franchised and believed he was worth a long-term commitment. He knows he messed up on July 4, and he'll own that, but before that ever happened, he wasn't in a good place about the Giants and their feelings for him. It's no surprise he turned away team trainer Ronnie Barnes when Barnes showed up to see him in the hospital. The stunned reaction of Coughlin and John Mara to that decision only shows the disconnect between the team's point of view and Pierre-Paul's.
The way Pierre-Paul sees this, it's all business. The Giants made a business decision to franchise him, so he's making business decisions about how to handle his current situation. If he shows up and signs the tender, they can put him on the non-football injury list and opt not to pay him for games missed. So until they promise him (in writing!) that they won't do that, he's got no reason to show up and give them any control over his recovery timetable.
There's a conversation to be had between player and team about that kind of agreement, but the time for that conversation is not now. Pierre-Paul is still only three weeks removed from the surgeries that amputated his finger and fixed his broken thumb. He has a way to go before he can talk football, or money. At this point, the Giants' only option is to wait and be patient, whether they like it or not.